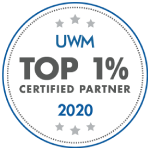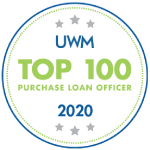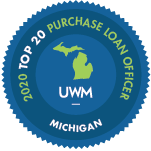 Eligibility Criteria for Michigan FHA Loans
Buying a home is no longer a distant dream for Michian residents. Determine if you are eligible for FHA home loans: 
580+ Credit Score
Borrowers must have a minimum credit score of 580 to qualify for FHA loans in Michigan
3.5% Down Payment
Pay at least 3.5% of the purchase price in down payment for a credit score of 580+. 
Primary Residence Only
The property needs to be the borrower's  primary residence for at least one year.
FHA Appraisal 
Determine if the property and its value satisfies the Property Acceptability Criteria.
Mortgage Insurance Premium
Buyers have to pay an upfront cost of 1.75% and an annual premium of 0.15% – 0.75% of the loan amount.
43% or lower DTI
 Borrowers must have a Debt to Income ratio (DTI) of 43 or lower to repay the mortgage. 
2023
FHA Loan
Limits
The FHA sets the following limits for home buyers opting for FHA Loans:
1 Unit= $472,030, 2 Units= $604,400, 3 Units= $730,525, 4 Units= $907,900
Who Can Apply for
FHA Home Loan In Michigan
Priority 1 Lending helps home buyers find the best financing option available in the market. Whether buying a home for the first time or refinancing, our mortgage experts can guide you through. 
FHA Loan
For Home Purchase
Ideal for primary residences

Low rates on down payments

Lower interest rates

Open to lower credit score

Educational course for home buyers

Minimal complications
PURCHASE QUOTE
FHA Loan For Refinancing
Refinance up to 97.75% value of your home.

Open to lower credit score

Income verification not required

Fixed but lower interest rates

Easy way to pay off your loan sooner

Shorter mortgage term
PURCHASE QUOTE
Select the Right
FHA Loan in Michigan
Priority 1 Lending works with various reliable FHA loan lenders in Michigan. Comparing different product features, including mortgage rates and closing costs. 
We can be your mortgage guides in the journey to own a home.  Discover different FHA loan options available for your consideration:
FHA Mortgage Finance
Recommended for first-time home buyers
Saves money on monthly mortgage payments
Lower Interest Rates
FHA Cash Out Refinance
Lower FHA Interest Rates
Lower overall mortgage payments
Cash-out up to 80% of your home value
Streamline FHA Refinance
Drops your mortgage rates Little to no closing costs Requires no appraisal
FHA Purchase Loan 
Easy qualifying process Takes down payment of as little as 3.5% Quick closing
FHA Loans For Bad Credit
Lower Mortgage Payments
Helps for home even after bankruptcy
Apply for home after foreclosure
FHA Mortgage Loan No Appraisal
Helps in complicated financing
Saves up to $300-$600
Holds up the home loan process
FHA 203K Loan
Applicable on house installations, repairs and replacements Helps finance $35000 in repairs
Lower credit scores accepted
Fill Out The Online Application
Add and share relevant details about yourself. 
Chat Online
Connect with customer support via live chat
Speak To Mortgage Professionals 
Call and share your loan requirements  with one of us. 
Pick The Best Option
Get a pre-approved loan for your dream home, hassle free.
Frequently Asked Questions
What's the minimum credit score for FHA loans in Michigan?
To qualify for an FHA loan, you must have a minimum credit score of 580 with a down payment of 3.5 percent. Even if you have a lower credit score like 500, you  can still go ahead but with a down payment of at least 10 percent.
How are FHA loans different from other loans?
FHA loans give potential home buyers with poor credit score a chance to own a home in Michigan. Whether it's your first-time or refinancing home,  our mortgage professionals can help you navigate the complexities.
What are the current mortgage rates in Michigan for FHA loans?
In Michigan, the latest rates for FHA loans are 7.20% of a purchase price for a 30-year fixed mortgage and 6.56% for a 15-year fixed mortgage. 
What is the FHA loan limit in Michigan?
The maximum limit for an FHA loan in Michigan is $472,030 for a single unit, $604,400 for two units, $730,525 for 3 units, and $907,900 for 4 units.